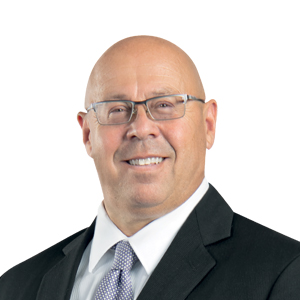 By Marc Tassé 
Published on Tuesday February 11, 2020  
While the leaks continue from the "Panama Papers", continuing to make headlines around the world, and as the related scandals intensify, there have been numerous articles written on the whole topic. My following comments and remarks take under consideration and outline some of those and my own comments.
The International Consortium of Investigative Journalists obtained millions of documents showing heads of state, lawbreakers and celebrities using secret hideaways in tax havens.
Files reveal the offshore holdings of 140 politicians and public officials from around the world
Current and former world leaders in the data include the prime minister of Iceland, the president of Ukraine, and the king of Saudi Arabia
More than 214,000 offshore entities appear in the leak, connected to people in more than 200 countries and territories
Major banks have driven the creation of hard-to-trace companies in offshore havens
Offshore banking is not in itself illegal, and those named in the "Panama Papers" should not automatically be presumed to have done anything wrong, but history has shown that secrecy attracts those with something to hide. The offshore banking system is being abused for illicit purposes such as tax evasion and money laundering resulting from corruption.
Citizens in countries across the globe continue to see business executives and politicians as being corrupted. Corruption shakes the foundations of civil society, weakens trust in the public institutions and destroys faith in the leadership upon which democracy depends.
Governments around the world must urgently take full action to investigate the documents from the leak of the "Panama Papers", and if there is a shred of evidence that these allegations of wrong doing are true and the laws has been broken, then offenders must be quickly prosecuted in order to restore the public's faith in a corruption-free government.
Corruption is decried across cultures and throughout history; and has grown increasingly sophisticated over the last several decades, with devastating effects on the well-being and dignity of countless innocent citizens.
Corruption and bribery, price-fixing, systemic financial manipulation, toxic spills and corporate misconduct have tragic and far-reaching consequences for individual victims and society at large.
Fines for corporate misconduct have reached astronomic levels unthinkable a handful of years ago, yet individual managers and directors are rarely held accountable.
However, those issues weigh heavily on a company's corporate reputation and jeopardize goodwill with regulators, investors, shareholders, customers and vendors. We have seen over the past few years that companies named in fraud and corruption scandals allegations, have seen the market price of the shares reduced substantially.
Boards of companies currently operating and of those planning to expand internationally face constantly shifting risks and unique challenges, including political, economic, taxation, regulatory and legal risks. They need to be able to evaluate these risks in the context of ongoing operations or expansion abroad. As well, they need policies, protocols and other mechanisms to deal in real-time with actions of foreign governments and their regulators who may be influenced by motives, politics, culture, and value systems embedded in foreign markets but unknown to corporate headquarters. Consequently, the following questions need to be considered seriously.
Is your board structured to accommodate the constant demands of your geographic presence, use the tools at its disposal and demonstrate vigilance leading to reliable oversight?
How does your board make informed decisions and assess the financial impact of these risks?
Who does your board rely on and how does it obtain truthful, independent, knowledgeable feedback through formal or informal channels when it cannot be onsite?
The most challenging aspect of anti-corruption compliance is ensuring that it is integrated into company operations and the overall business strategy. In the same way that security regulations are only effective if they are accepted, understood and implemented by all, anti-corruption procedures require employees to accept and appreciate their effectiveness in order to ensure appropriate implementation.
Although talented people, with the best intentions, design anti-corruption compliance procedures, they are up against audacious individuals who can be very creative at bypassing company rules. That is why it is necessary to question our way of addressing the issue on a regular basis. Compliance must evolve constantly to adapt to the ever-changing methods used by criminals.
Combating corruption and fraud is an endless battle and in order to keep up with global fraud trends, fraud deterrent must show determination and perseverance.
Do you want to contribute to the blog?

Please have a look at our Blog Guidelines