Publications – Selected Speaking Engagements – Selected Assignments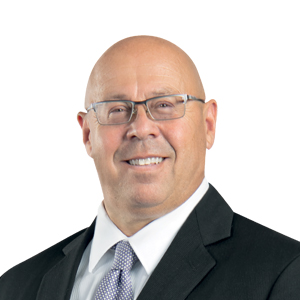 Marc Y. Tassé is an award-winning lecturer at the MBA program at the Telfer School of Management and at the Common Law Section at the University of Ottawa's Faculty of Law, and also an instructor at the United Nations Global Compact Network Canada's Anti-Corruption Certificate Program. A recipient of the prestigious Trudeau Medal, he is a frequent media commentator and conference speaker, has been published extensively in Canada and abroad, quoted in various publications such as the Wall Street Journal, and delivers presentations at the Harvard Institute for Learning in Retirement.
Marc Tassé is an active member of the Standards Council of Canada's mirror committee MC/ISO/TC 309 – Operational Governance (which provides guidance on the governance of organizations, anti-bribery management systems, and whistleblowing), the Association of Certified Fraud Examiners' Advisory Council, and Transparency International's Anti-Corruption Expert Network.
Over the last three years, Marc Tassé acted as an independent expert with the Secretariat of the Quebec Treasury Board to present and provide advise on the ISO 37001 standard to representatives of the five organizations participating in the pilot project for the implementation of this standard (Hydro-Québec; Ministry of Transport, Sustainable Mobility and Transportation Electrification; Ministry of Family; Quebec Shared Services Centre; and the City of Quebec).
An internationally renowned subject matter expert in the fields of anti-bribery and anti-corruption, anti-money laundering, and combating the financing of terrorism, he has been selected as an independent expert by the International Monetary Fund to perform the mid-term evaluation of its Anti-Money Laundering and Combating the Financing of Terrorism Thematic Trust Fund. He also appeared before the Canadian House of Commons Standing Committee on Finance during the statutory review of the Proceeds of Crime and Terrorist Financing Act.
With his unique expertise, Marc has helped numerous companies manage and oversee their global anti-corruption compliance program, including developing and implementing an annual compliance plan and risk assessment; approving and monitoring gift, entertainment and charity expenses; remediating and issuing discipline for policy violations; developing and delivering anti-corruption training; and performing extensive due diligence, risk monitoring and remediation of agent, finder, broker, consultant and senior advisor engagements. He also provides proactive due diligence for both acquirers and targets in mergers and acquisitions transactions to ensure that bribery and anti-corruption risks are thoroughly vetted.
Mr. Tassé holds both a Master's degree in Business Administration (MBA) and an Honours Bachelor of Commerce from the Telfer School of Management at the University of Ottawa. He is also a Chartered Professional Accountant – Chartered Accountant (CPA, CA) (Canada) , a Forensic Certified Public Accountant (FCPA) (USA), and a Certified Internal Controls Auditor (CICA) (USA). He also carries the designation of Certified in Financial Forensics (CFF) (USA).
He speaks and works in English and French.