Recent publications – Recent Speaking Engagements – Recent Assignments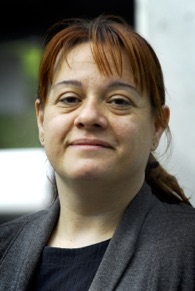 Malika Aït-Mohamed Parent is an International Independent Anti-Corruption Expert. From anti-corruption preaching to corruption fighting, Malika is committed in developing institutional accountability framework embracing soft and hard components of Fraud and Corruption prevention and control. With 30 years of experience in the Humanitarian sector, she has actively contributed – at senior management level- to strategic development, policy creation & implementation, network empowerment and compliance enforcement requiring travel to 90+ countries on all continents.
International speaker, researcher and visiting lecturer at the International Anti-Corruption Academy (Austria), she is also a member of the Humanitarian Affairs Think Tank IRIS (France) and Senior Fellow at the Humanitarian Development Platform, Fondation Maison des Sciences de l'Homme, (France). She also provides tutorship to post doctorate humanitarian researchers, as Member of the International Scientific Committee, French Red Cross Funds.
Malika Aït-Mohamed is also a member of the  United Nations Refugee Agency's (UNHCR) Independent Audit and Oversight Committee.
As the Under-Secretary General of Governance and Management Service (2010-2014) at the International Federation of Red Cross and Red Crescent Societies (IFRC), Malika provided strategic guidance to the governance and management business group in policy development and implementation, zones management, human resources management, financial budgetary management, office administration and services, and legal services.
She fulfilled a number of leadership roles at the IFRC. This included being Director of Cabinet, Office of the Secretary General, (2007-2014), for three successive Secretary Generals; Head of the Middle East and North Africa Regional Department (2006), Head of the Principles and Values Department (2000-2006).
Malika first started her career as a teacher in economics in Paris. In her leadership roles, Ms. Aït-Mohamed Parent has travelled across all continents to deliver guest lectures; facilitate workshops, training modules and symposiums; and mentor young people as well as leaders of local, regional and international networks.
Born in Algiers, Algeria, Malika graduated from the Sorbonne University with a degree in economics, specializing in public and European law. She was awarded a Master's degree in management from McGill University, completed an International Masters Programme in Management from a cross continental consortium (Lancaster University; McGill University; Bangalore Institute of Management; Tokyo University; INSEAD France) and a Masters of Arts in Anti-Corruption Studies from the International Anti-Corruption Academy (Austria).
She is also a certified Synergologue.